Employer of Record in the Nordics
EOR SERVICES FOR SWEDEN, DENMARK & FINLAND
An expert HR team at your service
A professional employer organization, or PEO service, allows employers to manage their employees without worrying about the fine details. Tasks like payroll, reporting and compliance are all handled by the PEO, reducing work on the employer's end and ensuring the employer is compliant with all employment laws.
In short, it's like having an expert HR team without the expense
that comes with having a team on staff.
The Umbrella Employment Solution
The Umbrella Employment Solution offered by BTR Personnel is designed for an organization that desires to neither establish itself in the Nordics (Sweden, Denmark and Finland) nor register as an employer in the Nordics.
BTR's umbrella services provide a framework for employing representatives without the risk that the organization would be required to maintain books and file tax returns on income and operations taking place in Scandinavia.
No administrative formalities
By using our umbrella service, you avoid all administrative formalities: your employee can start working in the Nordics tomorrow and leave at any time!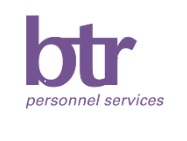 An alternative solution - flexible to your organization
We offer an alternative solution to the traditional payroll service by hiring consultants under BTR Personnel in the Nordics.
Our umbrella service combines the guarantee of a reliable Swedish, Danish or Finnish employer and the flexibility of moving easily from one assignment to another.
BTR Personnel
BTR Personnel is the link between your agency, your contractor and the end client. We take care of all the human resources, payroll and other administrative tasks.
Legislations in Sweden
The Swedish labor market and legislation differ strongly from most other jurisdictions. For this reason many international payroll providers have chosen to let BTR Personnel handle their Swedish client.